Alumnus Graham Thorsteinson has helped lead the charge in making Atlanta's Hartsfield-Jackson Airport – the busiest in the world – more energy efficient.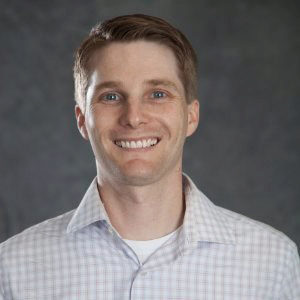 Alumnus Graham Thorsteinson has helped lead the charge in making Atlanta's Hartsfield-Jackson Airport – the busiest in the world – more energy efficient.
Thorsteinson, who earned his BS and MS degrees from Georgia Tech's School of Chemical and Biomolecular Engineering in 2006 and 2007, is the chief technology officer for Energy One Consulting. His company's partnership with the Atlanta Airlines Terminal Company (AATC), which operates the airport, has resulted in annual energy savings exceeding $3 million (more than $10 million total) since 2016.
For its work on this initiative and other energy savings projects at the airport, Energy One Consulting was awarded the 2018 International Project of the Year by the Association of Energy Engineers. In addition, AATC was the largest recipient of Georgia Power energy efficiency rebates for fiscal 2018, with a $971,500 check (total rebates exceeding $1.5 million in the past two years).
Thorsteinson, who co-founded Energy One Consulting in 2016, says the energy upgrades for the airport included replacing 100,000 lights with LEDs, more than 2,000 HVAC system improvements, energy-efficient programming for more than 300 air handlers and chillers, and increased facility automation to reduce energy usage by 11 percent (or 28 million kilowatt hours) annually.
"The airport has some of the biggest mechanical systems in the world," Thorsteinson says. "The size of the cooling systems is impressive. The airport uses the equivalent of 23,000 houses in electricity. Previously the airport had a $25 million utilities spend, but we didn't know how much various equipment contributed to that billing. We performed energy mapping, modeling, and metered to understand the facility, find opportunities, and implement improvements."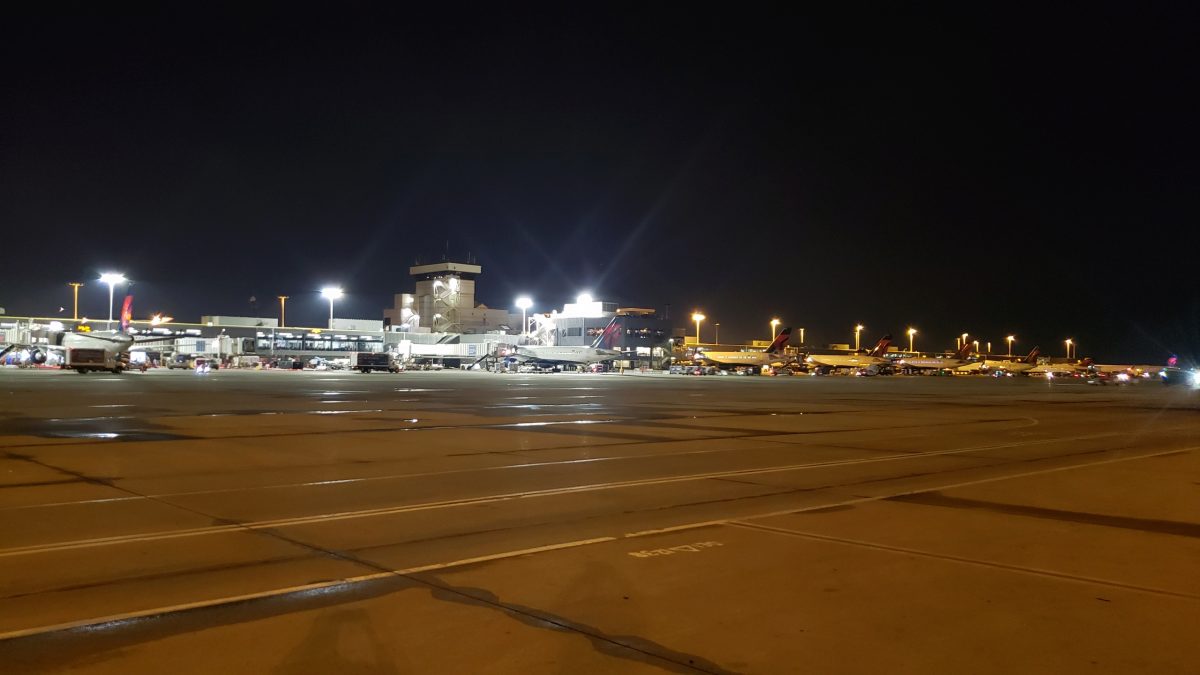 He says that Energy One Consulting's "Energy Optimization Protocol" has saved large facilities, such as hospitals, churches, and commercial buildings (including Fortune 500 companies), more than $30 million annually.
"Our mindset involves a low-cost focus," Thorsteinson says. "We don't recommend significant capital upgrades. We try to take what you have and make it run better."
Early Career in Energy
Thorsteinson previously worked for Energy One Consulting's President and CEO, Mike Elmers, at General Mills. That's where Thorsteinson began his career after graduating from Georgia Tech's five-year BS/MS program in 2007.
Employed there from 2007 to 2016, Thorsteinson served as its first manufacturing plant-based energy engineer, exploring the effectiveness of energy reduction efforts at General Mills' cereal manufacturing plant in Covington, Georgia. After the corporation saw the large impact, he expanded his focus to all of General Mills' plants, including ones in Europe and Australia. "We saw a 20 percent reduction across the company and saved $25 million a year," Thorsteinson says.
His success there won him the 2016 Energy Manager of the Year Award from the Association of Energy Engineers, which has more than 18,000 members around the world. In 2013, he was named the organization's Young Energy Professional of the Year.
Thorsteinson and Elmers co-founded Energy One in 2016, and the firm now has seven employees.
"Both of us had young families, but we were traveling around the world for projects," Thorsteinson says. "We realized that there are big facilities in the Atlanta area that need our philosophy, processes, and tools, so we took the leap of doing it on our own and staying locally focused. There's a lot of interest in our services in the marketplace because energy reduction not only saves significant dollars but is also environmentally friendly. It's green, and it's the right thing to do."
Early Interest in Engineering
Growing up, Thorsteinson learned a lot about chemical engineering from his father, an engineer in pulp and paper manufacturing. "I really liked the math and process focus of engineering," he says.
Born in Newfoundland, Canada, Thorsteinson moved with his family to Monroeville, Alabama, when he was 5 years old and lived there until he left as valedictorian of his high school to enroll at Georgia Tech as a President's Scholar (full-ride, merit-based scholarship).
While at Georgia Tech, he met his wife Shannon (BME 2007 and also a President's Scholar). She is now a dentist, and together they have two young children.
During his studies at Tech, Thorsteinson developed an interest in heat recovery (examining systems to eliminate unnecessary losses). He also gained real-world experience through the Co-op program, working alternating semesters at a pharmaceutical manufacturing plant of Johnson & Johnson.
"Georgia Tech prepares people very well to get out in industry and find job opportunities," Thorsteinson says. "I had 10-plus job offers at graduation."
He adds: "Georgia Tech teaches you how to solve problems. It brings a lot of innovation into your mindset and pushes you to constantly improve."